Club van Nederlandse Oud Gezagvoerders en Oud Hoofdwerktuigkundigen der Koninklijke/Shell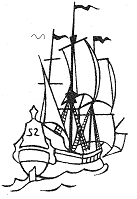 ---
'Het relaas van de Shell tanker Ondina'
26 augustus 2014

Artikel door Willem Geluk
De tentoonstelling "Het relaas van de Shell tanker Ondina" bij NDSM-Herleeft is ingericht. Een tentoonstelling over een stukje Shell-geschiedenis en een Amsterdammer en zijn bemanning. Zie foto van de geschutsbemanning van de Ondina onderaan dit artikel.

Graag wil ik u en de (oud-)medewerkers van Shell uitnodigen om deze tentoonstelling te bezoeken. Voor informatie over de tentoonstelling, zie de site: www.ndsm-werfmuseum.nl/prikbord

Het adres van NDSM-herleeft: TT. Neveritaweg 61 te Amsterdam-noord; (postadres: Postbus 37181, 1030 AD Amsterdam). De TT. Neveritaweg is het verlengde van de Ondinaweg.
In de maanden september en oktober 2014 is de tentoonstelling vanaf 13 september geopend op zaterdagen en zondagen van 14.00 tot 16.00 uur. Op de zaterdagen geeft een neef van kapitein Horsman speciale rondleidingen.
Met vriendelijke groet,
Willem Geluk.
NDSM herleeft
"NDSM Herleeft presenteert op 7 augustus om 16:00 uur in de Blauwdruk: 'De Helden van de Nederlandse Koopvaardij tijdens de Tweede Wereldoorlog – Het relaas van de Shell-tanker Ondina'. De tentoonstelling vertelt het verhaal van een relatief onbekende zeeslag die zich 11 november 1942 voordeed in de Indische Oceaan.
Op die oorlogsdag was het Nederlandse koopvaardijschip, de motortanker Ondina onderweg van het Australische Fremantle naar Abadan. De meeste koopvaardijschepen waren in de oorlogsperiode uitgerust met boordgeschut tegen zee- en luchtdoelen.
In de Indische Oceaan werd de tanker aangevallen door de Japanse hulpkruisers Hokoku Maru en Aikoku Maru. De escorte van het vaartuig, het Brits-Indische korvet HMIS Bengal, probeerde de grotere en veel zwaarder bewapende Japanse schepen op afstand te houden.
De Nederlandse gezagvoerder van de Ondina, W. Horsman, liet zijn schip bijdraaien zodat hij zijn escorte kon assisteren. De Ondina had een kanon van 10,5 centimeter en wist hiermee een van de Japanse hulpkruisers dusdanig zwaar te raken, dat het schip zonk.
Zowel de Ondina als de escorte wisten hierna zwaar gehavend toch een geallieerde haven binnen te varen. Twee bemanningsleden van de Ondina werden onderscheiden met de Militaire Willems-Orde. De Ondina zelf werd het eerste koopvaardijschip dat werd onderscheiden met de Koninklijke Vermelding bij Dagorder.
De Ondina was na de oorlog de eerste tanker, die de havens van bevrijd Rotterdam binnenvoer.
De expositie is nog op de volgende momenten te zien:
8 augustus t/m 10 augustus van 13:00 uur tot 16:00 uur.

14 augustus t/m 17 augustus van 13:00 uur tot 16:00 uur.

21 augustus t/m 24 augustus van 13:00 uur tot 16:00 uur.
Wegens succes is de expositie verlengd!
13-14 sept. 14.00-16.00u

20-21 sept. 14.00-16.00u

27-28 sept. 14.00-16.00u

04-05 okt.   14.00-16.00u

11-12 okt.   14.00-16.00u

18-19 okt.   14.00-16.00u

25-26 okt.   14.00-16.00u"
Speech
Speech ter gelegenheid van de opening van de tentoonstelling over de Ondina door Capt. Ed Barsingerhorn General Manager (Maritime) Europe and Africa.

"Ladies and Gentleman – a very warm welcome to all of you and a special welcome to Tony Ryan, who flew in, with his wife from the UK to be with us today. Tony is the son of the gunner on the ONDINA during the fight on the 11th November 1942. I also understand that several family members of Willem Horsman (the Captain) and 2nd Mate Bakker are here present. A special welcome to you all please. I also need to express a great Thank You to Willem Geluk and Ruud vd Sluis for the very kind invite to be here today to open the ONDINA Exhibition, but before we do so, allow me to say a few words;
Although this is a really true pleasure for me, more importantly, it is a very humble experience. This is due to the great historic depth of both the location and the topic of the exhibition.
Let's pause for a moment at the first. The Netherlands is a Maritime Nation, no doubt. Shipbuilding and repair is an integral part of that. There is however still an element of sadness in the fact that in this very area, we used to have the largest ship building activity in the world, that's a fact. Some 6000 direct employees. I so complement those that put any level of energy into keeping the memory of this alive. People sometimes challenge the same but luckily, the majority of us do believe it's good and those that have been a part of that history deserve us doing that.
Allow me to run you by some facts; we have to go back to 25th August 1894 when the NSM (Nederlandse Scheepsbouw Maatschappij) was established here. The NDM (Nederlandse Droogdok Maatschappij) following suit in 1920 and the combination of both in 1946 into the NDSM (Nederlandse Dok en Scheepsbouw Maatschappij) 90 hectare and 2 kilometers of waterfront, a world player in Ship Building and Repair. 415 times, somebody here, in front of different crowds, said "I name you" obviously followed by the name of the vessel. 414 times by a female and once, in case of the BLOEMFONTEIN, by a male – and remote from Pretoria, by Generaal Herzog, Eerste Minister van de Unie van Zuid Afrika.
Another novelty - the VULCANUS – The first Diesel Powered vessel was build here in 1911.
In 1968, another combination, now making it the Rijn Schelde Combination, building several more vessels, including several VLCC but the curtain fell in 1984. Indeed, a true historic place to be today.
So let's move to Shell, for many years, one of the major customers of this yard. In 1892 Shell truly launched into Shipping with the MUREX, the first Tanker that traveled through the Suez Canal. Over the years, a total of 4 different Fleets were operated in Germany, French but more predominantly in the UK and Netherlands. Shell Tankers was formed in 1955, a few years ahead of me but indeed the company I joined a few moons ago.
I do not know the precise amount of vessels build here for the Shell Group but that must be impressive. The K-Class, the D-Class, the V-Class the M-class just to name some series. I have had the pleasure to sail on several, including the D-class and the O-Class (ONOBA and ONDINA) And remember, by 1930 – Shell was not only the biggest oil company, producing 11% of the Global supply but also, with many of them build here, the world's largest Tanker Owner, with 10% of the world fleet.
How about one more.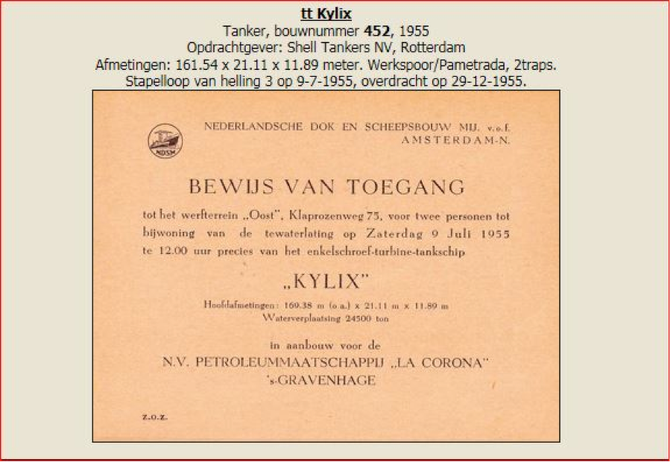 This was the very first vessel that I joined as apprentice and effectively starting my career with Shell and it is also where I met my wife and it is now the name of our Sloep that we enjoy spending time on. Must commit though that this one is build in Enkhuizen, rather than Amsterdam!
So what is Shell Shipping and Maritime now? Although we do not have the size of Fleets we used to have, Shell's exposure to anything Maritime is huge and as a result, the Shipping and Maritime function is large. Any one day, we have about 1500 Ships and Barges on Charter. We have about 300 floating assets in the Upstream business and operate terminals in 130 ports. 4000 Office Staff and Seafarers are looking after these Maritime Activities, manning a fleet of 54 Vessels and Transport about 15% of the current world trade in LNG on 12% of the World LNG Tanker Fleet, which makes us by far the biggest LNG Operator. It is fair to say that there has been a shift to LNG as well as more focus on Maritime Risk Management around the globe.
Back to the period around the 'first' ONDINA. In 1930, there were 59 vessels with a Dutch Flag and 65 with UK flag. In, 1935 Shell had, for the first time, more MV then SV.
In the book called A Century of Oil (Shell Transport and Trading Company 1897-1997) the period 1939 – 1945 is called "Fueling Democracy" and although there is reference to lubricants and Airplanes, the main topic is the need for fuel transportation and the role that the Shell vessels including the ONDINA played in the same.
The supply of oil was crucial and transport from Venezuela, Dutch India and Middle East was extraordinary important. Remember, most tankers were moving the more dangerous, flammable oils like petrol and diesel. Disrupting supplies was quickly recognized as a potential game changer. Tankers were on top of the list and considering the role of Shell in the specific areas (Atlantic Basin and Indian Ocean Basin) and the Fleets they operated it is no surprise that they became severely impacted. The role Shell Tankers and their crews played during the war is to be recommended and although it is always very difficult to quantify, there is no doubt that this has contributed to the ongoing success of Shell as a Global Company. Relationships with governments and Navies have been strong ever since. Although we have seen more recent scenarios where the approach of Shell and Shell Tankers played a role in a conflict (think different wars in the Gulf) one was never to the extremes, size and impact of the Second World War.
Even before that war began for Holland, three Shell vessels were impacted and one lost (EULOTA) the first Shell casualties happened on the PHOBOS.
In 1941, 4 Shell Tankers were lost in the Atlantic basin but in 1942 a big change happened when the war expanded in the East with Japan. In the first week of March, 11 Shell tankers were sunk on purpose to avoid getting them under Japanese control but many more were to follow due to the war.
In total, Shell lost 34 of the 94 ships under Dutch Flag (out of a total of 84) and this resulted in the death of 132 Dutch Officers and 259 Chinese Crew.
Obviously there are stories around each of these vessels and about all colleagues impacted, but we are here today to pay tribute to the ONDINA and specifically what happened in November 1942.
On boarding the ONDINA (2 / build in 1961) which I have been doing, one would notice the rounded shapes of the accommodation and the 2 funnels. However, when entering the accommodation, the next important thing was the bronze plate, issued by Prince Bernhard on 8th November 1948 in Rotterdam and remembering the historic moment of the ONDINA (1) which was build in 1939 (scrapped in 1959, my YOB).
Although the Germans were very active against Merchant Vessels with their Trading Disturbing Cruisers, it took Japan a bit longer to take a similar approach. Their initial focus was on the supply lines from Middle East to Australia and this exactly where the ONDINA was engaged. The Japanese utilized some 14 freighters with passenger accommodation and converted them into auxiliary cruisers and two of those, the AIKOKU MARU and the HOKOKU MARU ran into the path of the ONDINA, at that time escorted by the British corvette BENGAL.
The Japanese vessels were equipped with 8 modern 14cm guns and two planes. Both vessels, on their second mission, actually captured another Shell Tanker, the GENOTA which was taken to Singapore with a prize crew. The two vessels left Singapore on the 5th November 1942.
The ONDINA, as mentioned, build here in 1939, was at the beginning of the war briefly laid up at Curacao. She was outfitted with a 10.2 cm Gun and 40 rounds and a few machine guns. She had, prior to the battle, delivered her previous cargo in Freemantle, loaded some grain and was scheduled for her next cargo from Abadan in Persia. Willem Horsman, at 33 years old, joined the vessel in Freemantle as the new captain. She also carried a mix of Australian and British gunners, including the father of Tony Ryan. The HMIS BENGAL was only delivered in August 1942 and built following an Australian design. She had a 7.6 cm gun several machine guns and depth charges against submarines. One of her crew, ABS Henry had joined the ONDINA, when he arrived just too late to board the BENGAL.
Both vessels also departed on 5th November with a scheduled stop at Diego Carcia where the BENGAL would take fuel from the ONDINA.
On 11th November, calm sea, good weather and visibility, first the ONDINA and then the BENGAL spotted the Japanese Vessels. Although both vessels originally turned away from the two Japanese vessels, 10 minutes later, at 11.50 in the morning, The BENGAL turned towards the vessels and expected the ONDINA to maintain course. Captain Horsman however, knowing that he would never outrun the Japanese vessels also decided to attack and support the BENGAL with its 10.2 cm gun. Just around noon, fire started to be exchanged and the HOKOKU MARU took hits from both the BENGAL and the ONDINA whilst the ONDINA and BENGAL took hits from the 14cm guns from the Japanese vessel. Whilst the BENGAL and HOKOKU MARU were exchanging fire, the ONDINA managed to get a few good hits on the HOKOKU MARU, causing explosions and fires in the aft end of the vessel, ultimately causing the vessel to sink.
The AIKOKU MARU had started firing as well and the last the BENGAL saw of the ONDINA was a direct hit on the bridge and this resulted in them sending a radio message to Freemantle that the ONDINA had sunk. On the ONDINA in the meantime, white sheets were shown and the order to abandon vessel was given by Captain Horsman when the direct hit on the bridge, at 13.08, killed him. With the vessel abandoned, the AIKOKU MARU decided to fire upon the lifeboats and rafts. This war-crime killed 3 Chinese Crew members and wounded ABS Henry and the Chief Engineer, Niekerk. The Chief Engineer died an hour later but ABS Henry survived.
When the AIKOKU MARU left the scene, convinced the ONDINA would sink, several officers went back on board the ONDINA. They were accompanied by Australian gunner Hammond and British artillerist Ryan. They managed to stabilize the vessel, extinguish the fires and at about 19.00 the vessel was getting underway again. The following day, Captain Horsman was given a seaman's burial.
The first engagement the ONDINA had was on the 17th November, with the Hospital vessel WANGANELLA where the wounded could be treated and on the 18th November, the vessel entered Freemantle.
The battle can only be seen as an allied victory but more important, the results went beyond just that since following this battle, the Japanese decided to no longer use service raiders against Merchant vessels and the tankers transporting oil between Middle East and Australia were safe and no longer attacked.
The Heroism of the event was obviously those commanding the two allied vessels deciding to go for the attack as well as the way that those onboard then accomplished the results of that attack and finally the saving of the two vessels.
The ONDINA and several of the persons involved received different distinctions, including Captain Willem Horsman and gunner Patrick Francis Ryan.
Here we are, 7th August 2014 which is a long time since the events, described just now, took place.
And although the world has moved on, we should never forget.
So, back to what I said in the beginning – the energy put into keeping memories alive is so worth it. I am committed to pass on a contribution from Shell for hosting this so very important exhibition. The activities of NDSM Herleeft as well as the ONDINA exhibition you are hosting here this month are very important, well needed and very much appreciated – with my compliments to those involved, a very big Well Done!
With that – I would like to declare the ONDINA Exhibition opened."
---
CNOOKS
Een onbekende afdeling van VOEKS? Zeer onterecht! Ik kwam deze site onlangs tegen via een link op de website van VOEKS Nederland.
Een prachtige site met veel informatie over de Shell collega's die gevaren hebben bij Shell tankers. Goede informatie over de schepen waarmee gevaren werd. Met veel verhalen over de geschiedenis van de collega's die gewerkt hebben aan boord van de schepen.
Op mijn verzoek is de website van CNOOKS toegevoegd aan de Regiosites op de VOEKS Nederland website.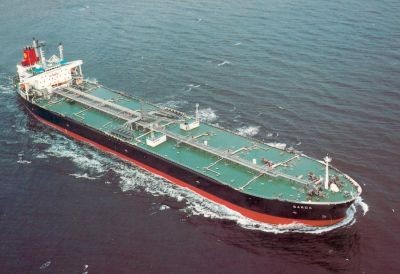 ---